One of Spain's top soccer teams recently took a bold step towards sustainability by ditching their private jet and traveling to a match by train instead.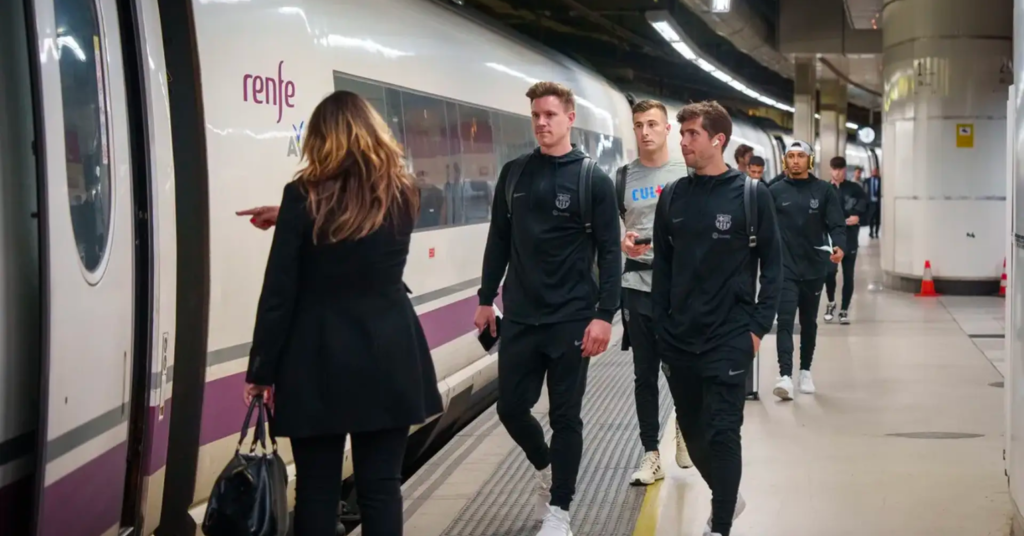 In a sign that climate action is starting to take root in professional sports, some of the world's greatest football players took the train to work.
FC Barcelona's players chose the railway over a private jet when traveling to a recent match against Getafe CF in Madrid. It was the first time the club's male team rode the rails to a game.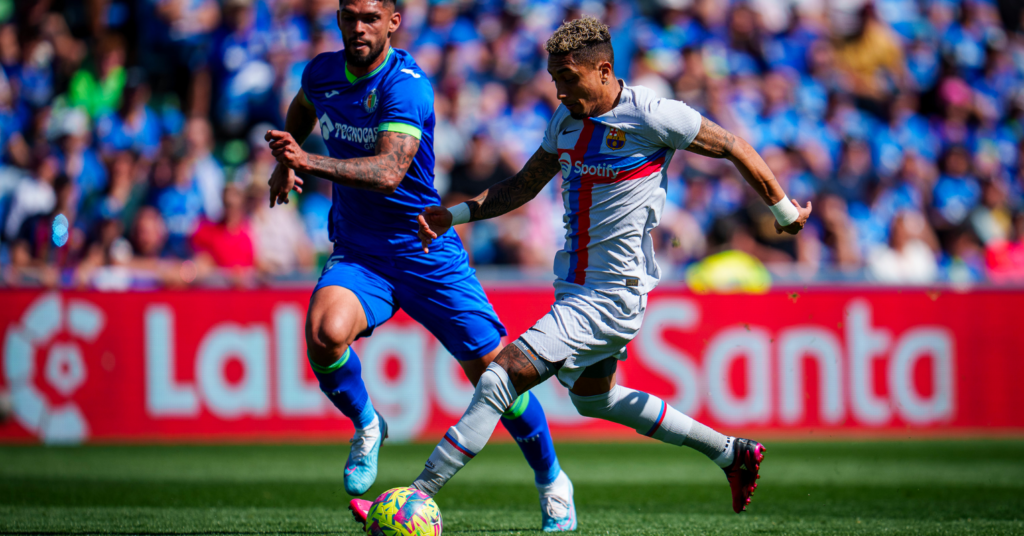 They did so to reduce their impact on global warming, the club's sustainability director Jordi Portabella said in an interview.
"We decided to do this trip to state that the club wants to be a solution to climate change, and not a problem," Portabella said. "We want to increase the number of trips we make by train instead of plane."
Barça's choice of transportation shows some progress. While the train was chartered, the club said their deal with Spain's national railway company Renfe included a request that the trip be powered by renewable energy.
Portabella said Barça players and staff actually enjoyed the 2.5-hour ride from Barcelona to Madrid.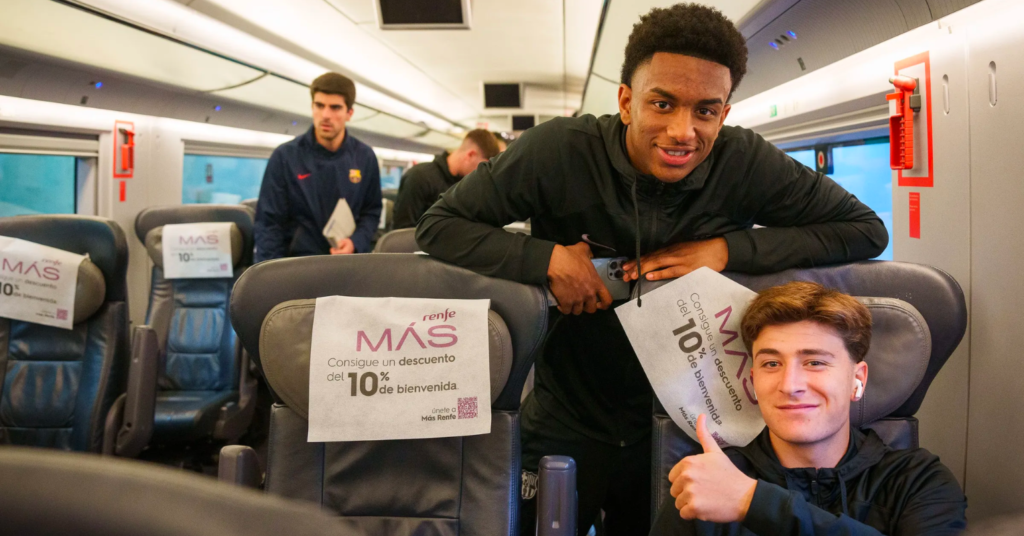 European soccer "remains a laggard when it comes to taking basic steps to address its climate impact such as systematically calculating its direct greenhouse gas emissions and those of fans traveling to see matches," Bloomberg News writes.
But over the past few months, dozens of symbolic initiatives have emerged, from clubs serving vegan food in stadiums to players biking to training grounds and wearing climate stripes, a popular data visualization of global warming, on their kits.
Sports teams have an enormous platform to raise awareness about environmental issues and inspire their fans to take action.
By making simple changes, like swapping private jets for trains, these teams can set an example for others to follow. The more that professional sports organizations embrace sustainability, the greater their potential impact will be in mitigating the effects of climate change.