With the introduction of its paper-based bottle, the company is setting new standards in sustainable packaging within the beverage industry.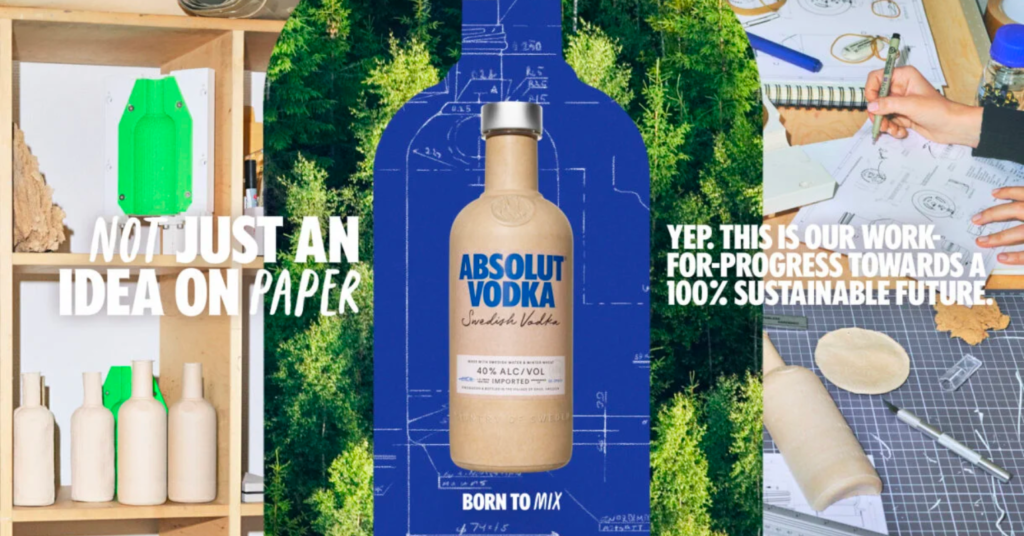 Absolut Vodka is making significant steps in its commitment to sustainability with the recent unveiling of its latest innovation—a bottle made from 57% paper with a recyclable plastic lining. This exciting development marks a crucial step towards the company's ultimate goal of creating a "100% bio-based bottle" in the future.
In collaboration with Paboco (the Paper Bottle Company) and other global brands like Coca-Cola, Carlsberg, P&G, and L'Oréal, Absolut aims to revolutionize packaging in the beverage industry.
The Eco-Friendly Construction:
The current version of the bottle consists of 57% paper, complemented by a recyclable plastic barrier. It's worth noting that customers can recycle the packaging as paper through their regular household waste disposal. This innovative construction paves the way for a fully bio-based bottle in the future, as the company aims to refine and improve its sustainability efforts.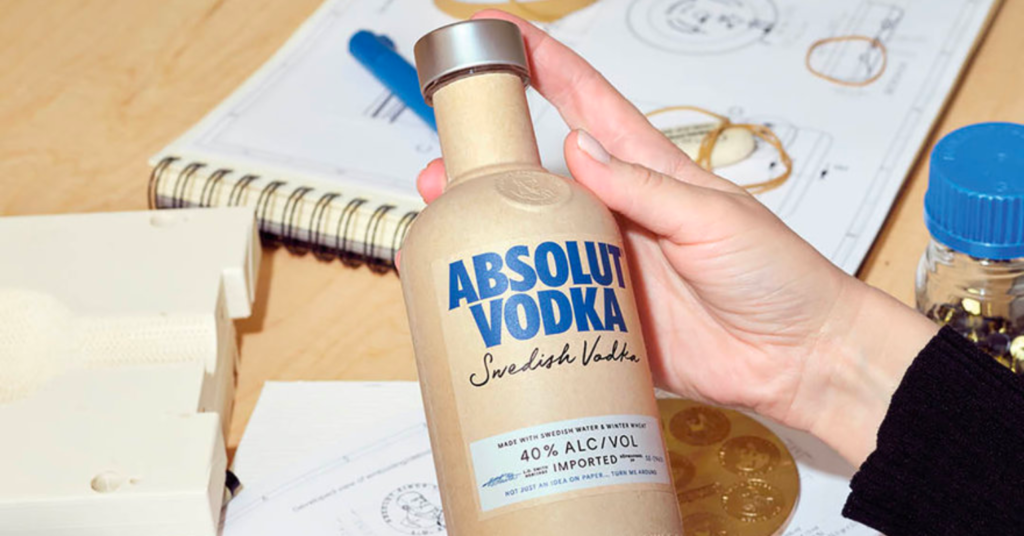 Real-World Testing:
Absolut's paper bottle has undergone extensive real-world testing to gather valuable insights from consumers, retailers, and supply chain partners. The company seeks to understand how the bottle performs during transportation and how consumers perceive it. Unlike previous trials conducted at festivals with low-alcohol beverages, this new trial will focus on Absolut Vodka's 40% alcohol by volume (ABV), reflecting real-world usage scenarios.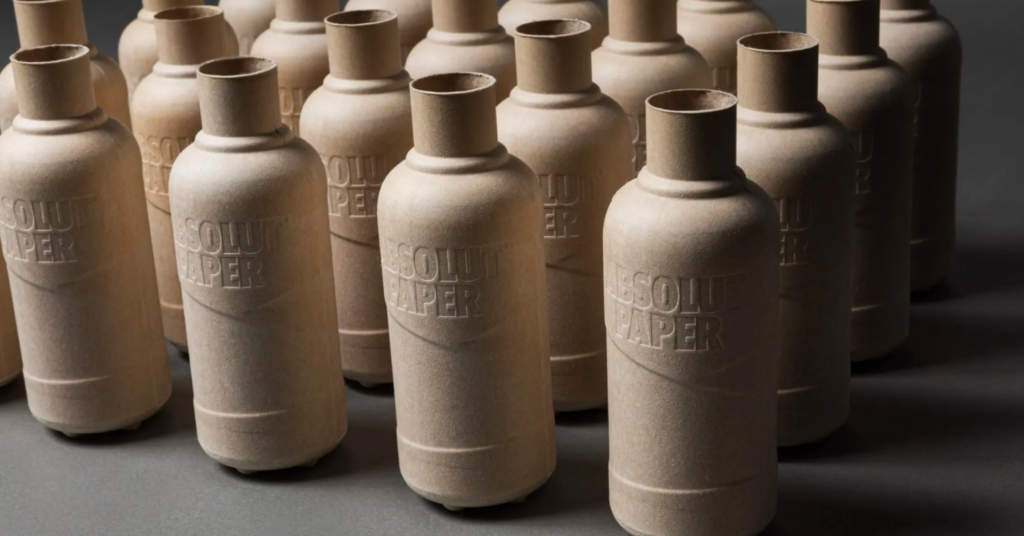 Commercial Availability and Market Testing:
To further evaluate the bottle's viability, Absolut will make the 500ml-sized single-mold bottles available for purchase in 22 Tesco stores across Greater Manchester throughout the summer. The chosen region offers an ideal recycling infrastructure for both paper and the plastic barrier, aligning with Absolut's commitment to sustainable practices.
The Advantages of Paper Bottles:
Absolut's paper bottles offer several advantages over traditional glass bottles. They are approximately eight times lighter, making them easier to carry and reducing transportation emissions. The brand's distinctive apothecary-inspired design is retained, providing a unique and aesthetically pleasing packaging solution. The aim is for the paper bottles to complement rather than replace Absolut's iconic glass bottles, catering to out-of-home occasions such as festivals.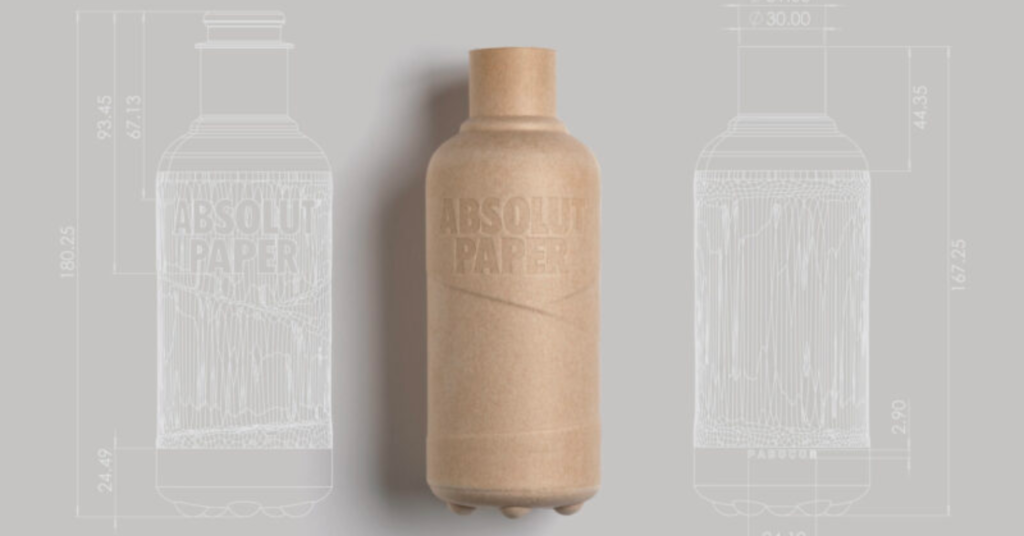 Toward Carbon Neutrality and Beyond:
Absolut Vodka is committed to becoming a carbon-neutral product by 2030. The brand has already made significant progress, with its distillery emitting 98% fewer emissions compared to the industry average. In collaboration with Ardagh Glass Packaging, Absolut has also introduced a partially hydrogen energy-fired glass furnace for large-scale bottle production, showcasing its dedication to sustainable practices.
The Future:
'Next-Gen Paper Bottle': Looking ahead, Absolut and Paboco have ambitious plans for the future. The next phase of their journey involves creating a 'Next-Gen paper bottle,' which is projected to consist of a minimum of 85% paper. This continued innovation and improvement demonstrate their unwavering commitment to reducing environmental impact and shaping a sustainable future.