Award-winning architect Stefano Boeri is set to transform a tower block into a vertical forest called Wonderwoods.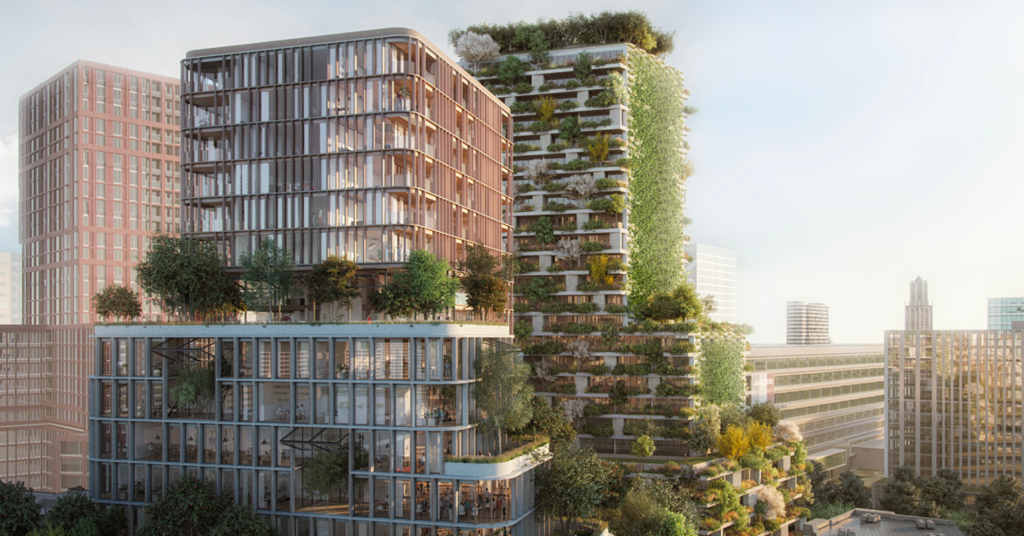 In the bustling city of Utrecht, the concrete jungle is about to get a green makeover. Award-winning architect Stefano Boeri is set to transform a tower block into a vertical forest called Wonderwoods. This innovative project aims to combine architecture with nature, bringing the benefits of a living forest to urban residents. With 300 trees and 10,000 plants set to adorn the building, Wonderwoods is not only a visually stunning creation but also a catalyst for a greener and healthier city.
A Legacy of Vertical Forests:
Stefano Boeri gained international acclaim with his first vertical forest, Bosco Verticale, in Milan. This groundbreaking project inspired a wave of urban reforestation initiatives across the world. Boeri's architecture firm, Stefano Boeri Architetti, has since brought his visionary designs to various countries, including France, Switzerland, Albania, Cairo, and Dubai.
The Benefits of Vertical Forest Buildings:
Wonderwoods is much more than a striking architectural masterpiece. The inclusion of 300 trees and thousands of plants in the design offers a range of benefits for both residents and the environment. The tower's facade will feature 30 different species of trees, creating an urban ecosystem equivalent to one hectare of forest. These plants will produce an estimated 41 tonnes of oxygen annually while absorbing CO2 and capturing fine dust particles.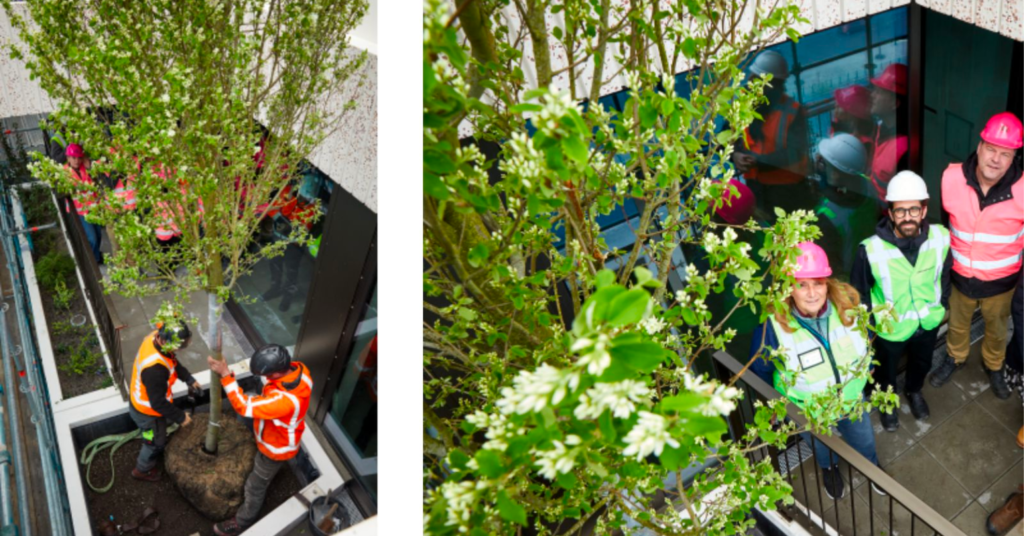 Improving the Urban Environment:
Aside from their ecological contributions, the trees and plants in Wonderwoods will help purify the air and reduce noise pollution in the city. The foliage provides shade during the summer, mitigating the heat island effect and lowering temperatures both inside the building and on the facades. With the increasing risk of heatwaves due to climate change, this microclimate regulation becomes crucial for residents' well-being. Additionally, the reduced need for air conditioning will result in energy savings.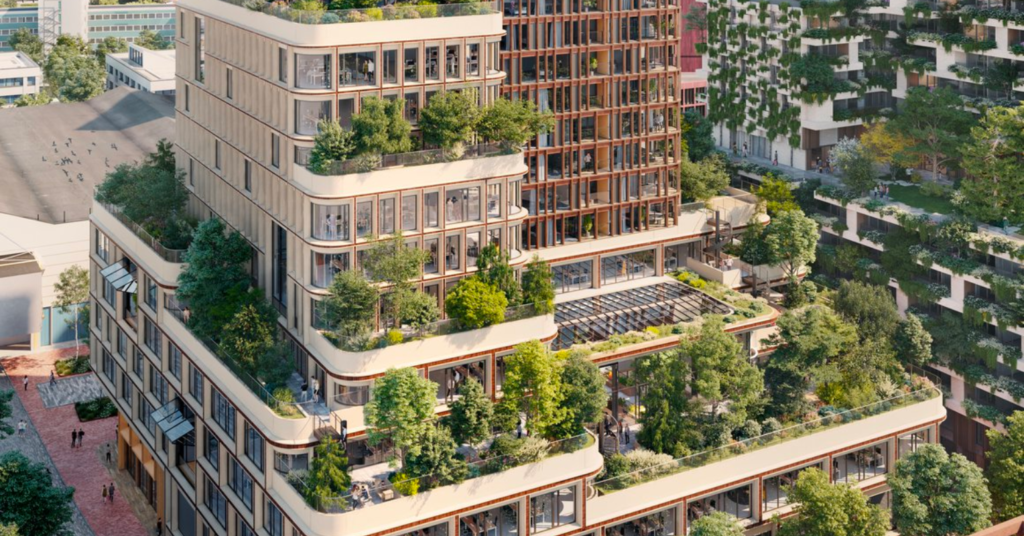 The Caretakers of the Green Tower:
Maintaining the vertical forest requires special attention and care. To ensure the well-being of the non-human residents, a team of "flying gardeners" from the Royal Ginkel Group will abseil down the tower to tend to the plants, a practice already established in Milan's Bosco Verticale. This unique approach not only provides essential care for the vegetation but also becomes a spectacle that engages and educates the public.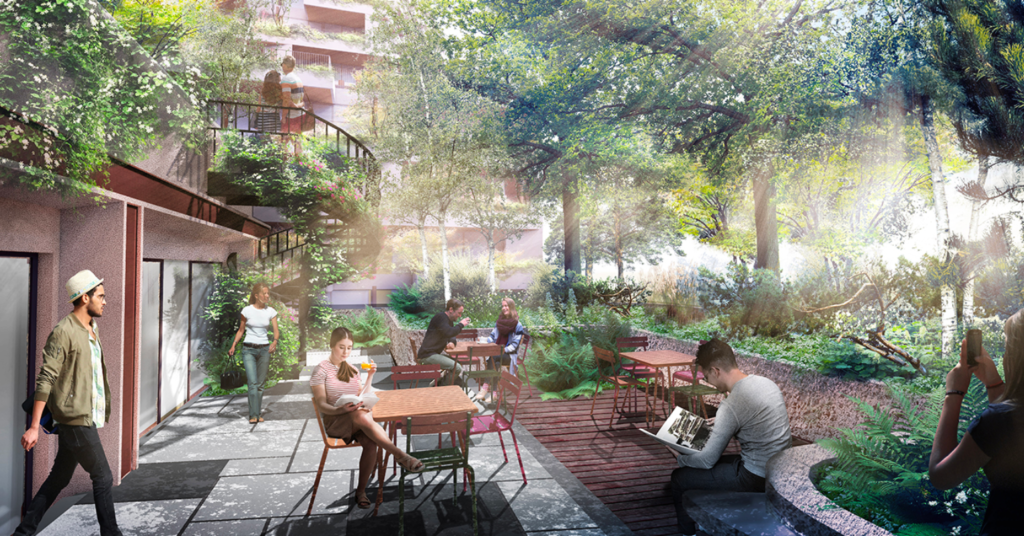 A Home for All:
Wonderwoods comprises two towers, with the taller one designated as the vertical forest. The project will offer 200 apartments of various types and 15,000 square meters of office space. By integrating residences, offices, and public spaces, Wonderwoods becomes a community within the city, inviting both residents and visitors to experience the benefits of living in close proximity to nature.