This device can produce up to 260kW of peak electricity from wave motion, providing clean energy to offshore infrastructure, remote islands, and coastal communities.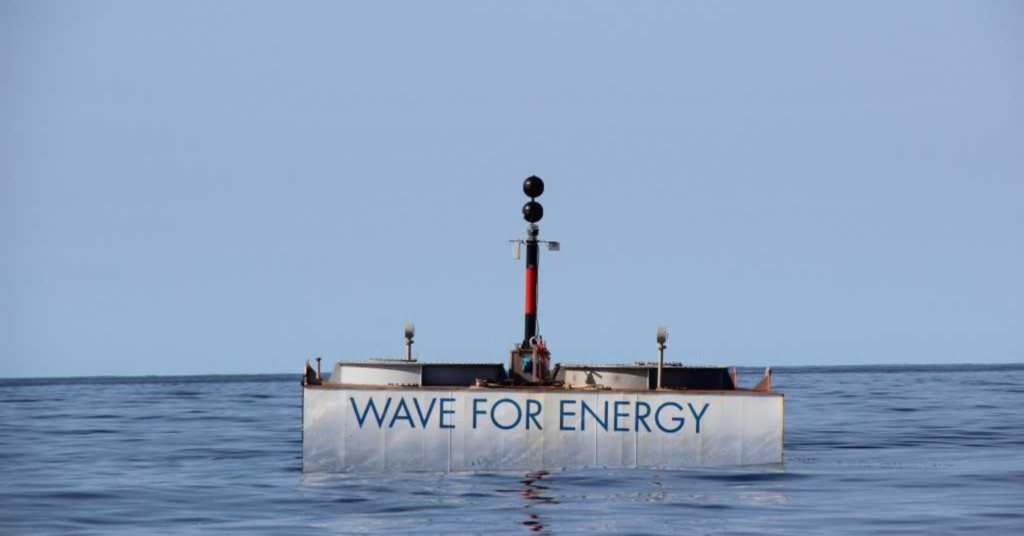 The world's first Inertial Sea Wave Energy Converter (ISWEC) device has been successfully installed and connected to the electricity grid on Pantelleria Island, located about 800 meters off the coast.
Developed by Eni in collaboration with the Politecnico of Turin and Wave for Energy s.r.l., the ISWEC device has a peak production capacity of 260kW of electricity from sea waves.
This innovative technology is capable of converting wave motion into electricity, making it a highly sophisticated device that can provide energy to offshore infrastructures, off-grid islands, and coastal communities.
The ISWEC device's design can adapt to the typical weather and sea conditions of the installation site using a genetic algorithm that utilizes the Eni Green Data Center's high computing power.
The device's machine consists of a steel hull measuring 8x15m that houses the energy conversion system, comprising two gyroscopic units over 2m in diameter each.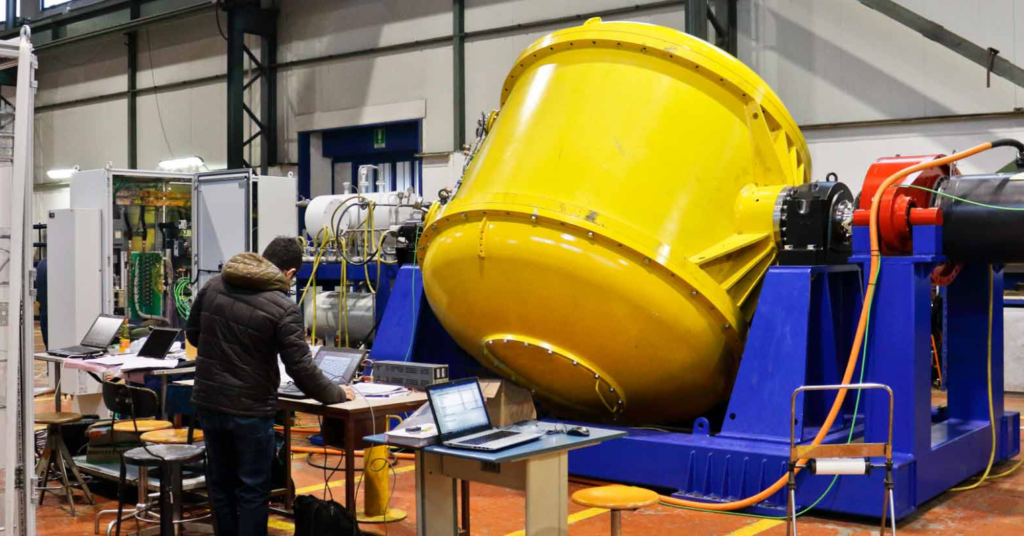 The device is anchored in a depth of 35m, kept in position by a self-aligning mooring system based on weather and sea conditions, consisting of three mooring lines and a swivel joint that brings the electricity produced to the shore via a submarine cable.
Ocean wave energy is one of the most underutilized forms of renewable energy.
About 70% of the Earth's surface is covered by water (with 97% being oceans and seas).
The wave power that can be developed corresponds to about 2 terawatts globally, equivalent to approximately 18,000 terawatt-hours per year, nearly equal to the planet's annual electricity demand.
Furthermore, wave energy is more predictable, continuous, and has a higher energy density than solar and wind power, as it is available both day and night.
The technology also has a significant advantage in terms of reduced visual impact since the device emerges only about 1 meter above the water level.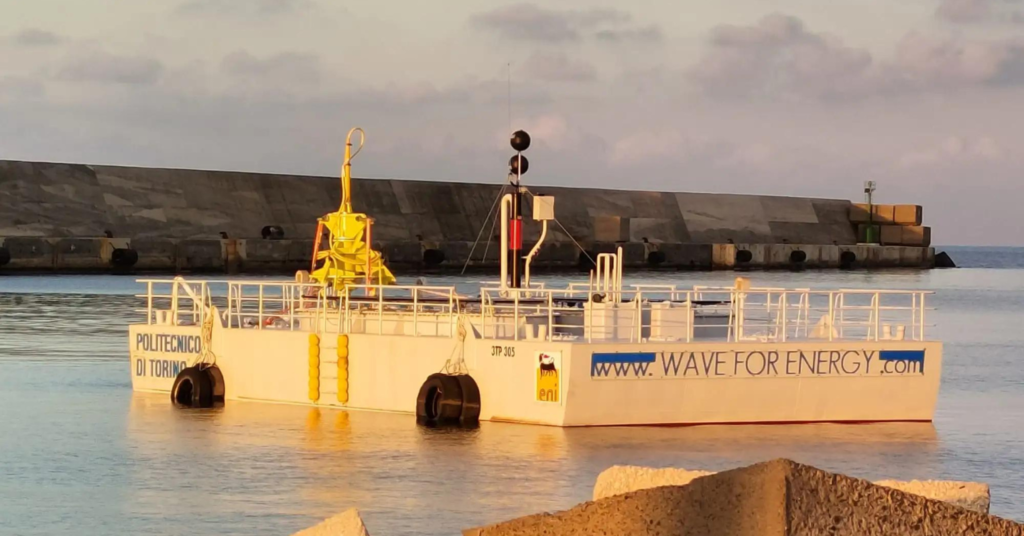 Additionally, ISWEC can be perfectly integrated with other offshore renewable energy solutions, such as wind power, in terms of optimizing connection systems to the electricity grid and maximizing available energy conversion.
ISWEC technology is part of Eni's decarbonization plan and has been cited by the European Commission in its offshore renewable energy strategy as a key example of an energy converter from waves.
The installation of ISWEC on Pantelleria Island is the first step towards the island's decarbonization, in line with the energy transition agenda.