This innovative 3D-printed reef acts as a living landscape, providing space for all forms of life in urban areas.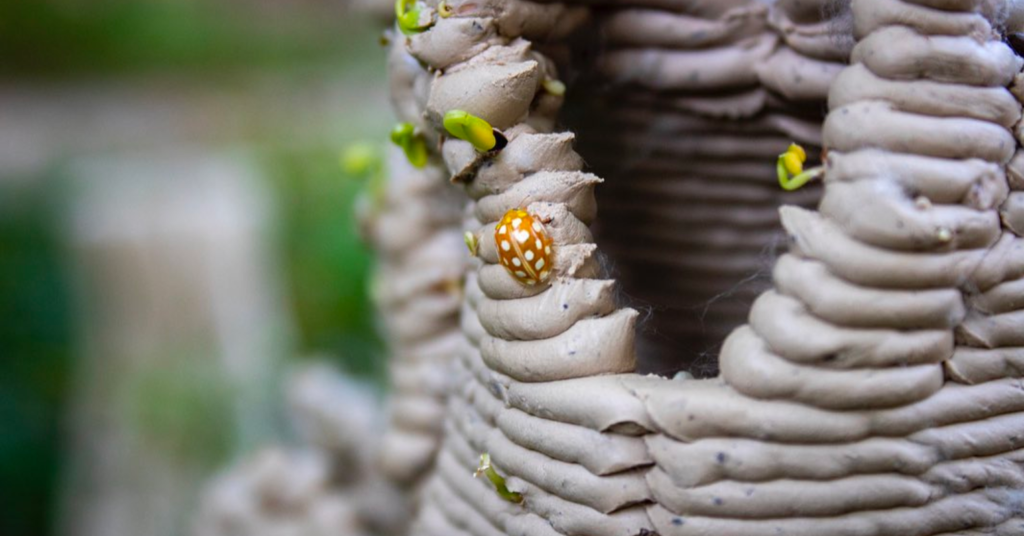 Urban Reefs, a pioneering project by landscape designer Pierre Oskam and architect Max Latour, aims to create new habitats for diverse organisms in urban environments. Through their collaboration and innovative use of 3D printing technology, they have developed "Urban Reefs" that mimic natural conditions and promote biodiversity. 
Creating Novel Urban 'Reefs':
To achieve their vision, Oskam and Latour utilized natural materials to create structural ecosystems that can be integrated into existing urban elements, such as fountains. They employed 3D printing technology to fabricate porous structures from ceramics, coffee grounds, mycelium (a network of fungal threads), and other composite materials. The intricate geometries of these 3D-printed reefs allow moisture to pass through, creating an ideal environment for fungi to thrive.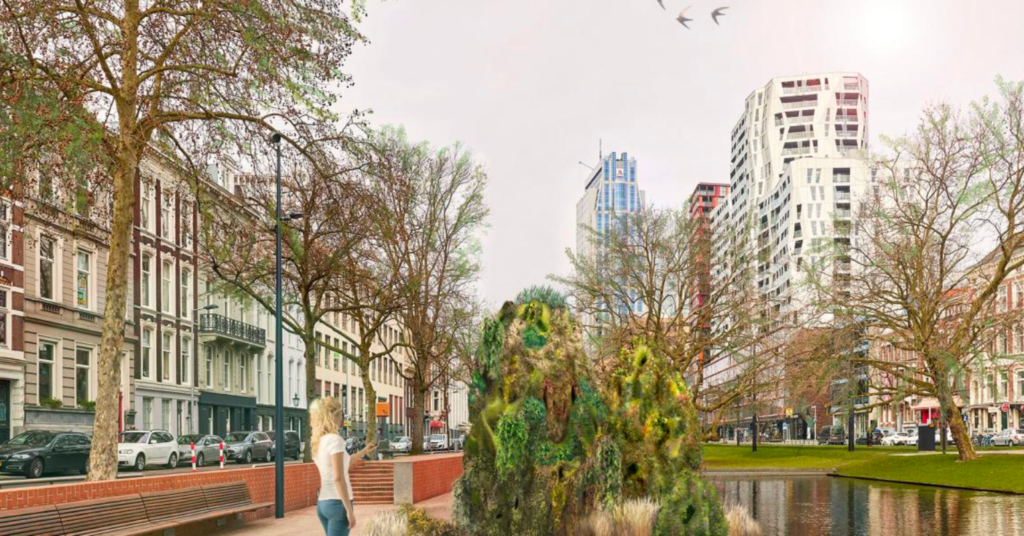 The Rain Reef: Promoting Water Circularly
The Rain Reef is one of Urban Reef's concept products. This reef acts as a rain collector with an undulating shape that, once saturated with rainwater, encourages vegetation to grow on its exterior. This innovative design helps collect water in concrete-heavy cities where rainfall often runs off into drains.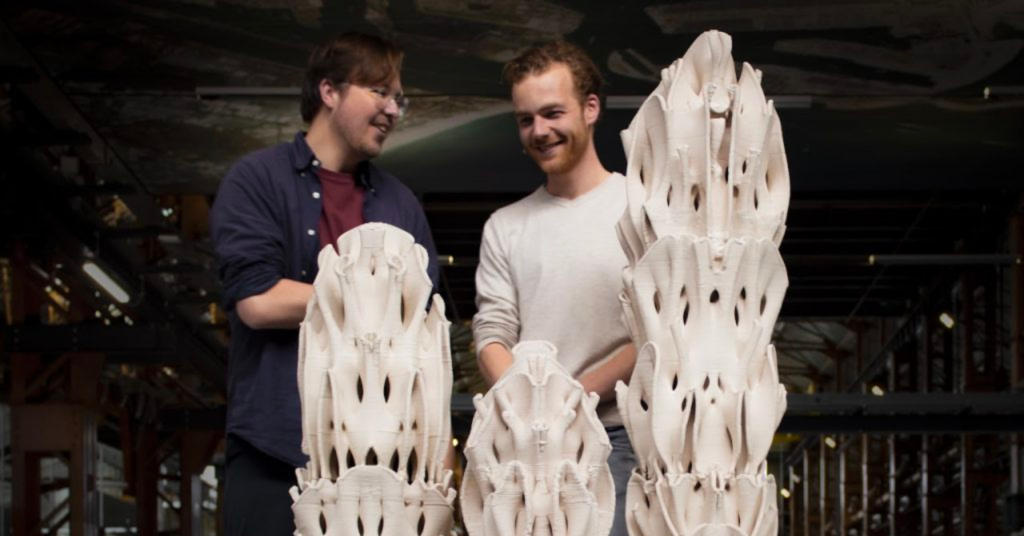 The Zoo Reef: Enhancing Biodiversity
The Zoo Reef, Urban Reef's second concept, serves as a substitute for concrete fountains in cities. Oskam and Latour believe that concrete fountains offer great potential for biodiversity stimulation. By creating a complex labyrinth of interconnected spaces with varying sizes and orientations, the Zoo Reef fosters the development of multiple microclimates, which attract attract and support a wide range of species.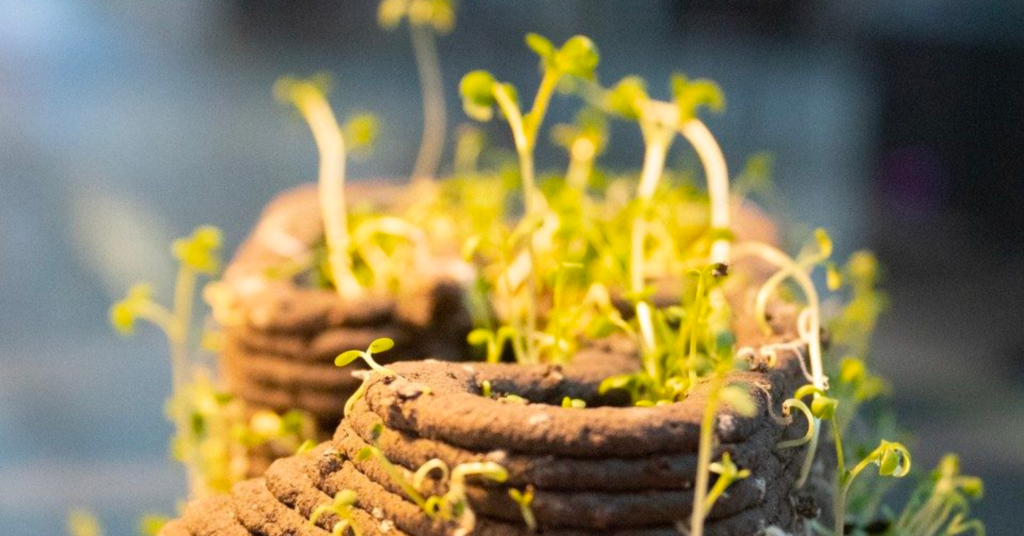 From Concept to Reality:
Although Urban Reef's reefs are currently in the research and development phase, Oskam and Latour are confident in their real-world applications. They perceive cities as potential habitats for all organisms. By integrating natural processes into their design methods, they aim to seamlessly incorporate their products into existing city landscapes, enhancing urban biodiversity and promoting water circularity.